Caption Goes Here
a cut above the rest
FINAL CUT STEAKHOUSE
The Final Cut is a contemporary American steakhouse featuring a combination of hand selected USDA Mid-western Prime Beef and American Wagyu that has been cornfed and naturally aged up to four weeks to ensure maximum flavor and texture. Each steak is hand cut to order, seasoned with kosher salt and tri-color peppercorns, then broiled at 1600 degrees to create a thin charred crust that seals in the delicious natural beef juices.
In addition to serving the highest quality beef, The Final Cut also features a variety of seafood including Cold Water Lobster, Diver Scallops, Chilean Salmon, and Yellowfin Tuna. On top of all that, The Final Cut offers fresh baked breads and homemade side dishes plus a four hundred bottle wine list that features both New and Old World Wines.
Kevin Logmire | Chef de Cuisine
Alexander Link | Restaurant Manager
Hours
Final Cut Steakhouse is currently closed.
Contact
ADDRESS:
750 Hollywood Drive
Charles Town, WV 25414
CALL: 1-800-795-7001
Press 4 for Dining and then 2 for Reservations.
If you have a food allergy, please speak with the chef, the manager or your server.

Consuming Raw or undercooked meat, seafood, poultry, or eggs may increase your risk of food-borne illness.

Must be 21 years of age or older to dine.
Pasta | $14
weekly selection
Yellow Fin Tuna | $15
avocado, sweet thai chili
Applewood Bacon Brussels Sprouts | $16
Wee Wellingtons | $21 roasted mushrooms, cream
East Coast Oysters | Half Dozen: $19 | Dozen: $35
cocktail, mignonette
Crab Tartine | $22
focaccia, edamame, fennel, olive oil
Tiger Shrimp | $21
cucumber, radish, cocktail, greens
Braised Mussels | $14
white wine, garlic, basil, focaccia
Shellfish Platter | Market Price
lobster, crab meat, scallops, shrimp, oysters, trio of sauces
Soups
French Onion Soup | $12
gruyere, grilled cheese
Root Vegetable | $12
parsnip, rutabaga, carrot
Salad
Romaine | $13
caesar dressing, sundried tomato, parmesan, focaccia crouton
Garden Lettuce | $14
balsamic, strawberries, wonton crisps, bleu cheese, pistachios
Iceberg | $14
herbed buttermilk dressing, fennel, cucumber, bleu cheese, bacon
Rocket | $14
grapefruit vinaigrette, endive, orange, walnut
usda certified prime beef
Filet Mignon (8 oz) | $47
New York Strip (14 oz) | $49
Ribeye (16 oz) | $47
Bone-In Ribeye (24 oz) | $66
Snake River Farms American Wagyu
Eye of Rib Eye | $10/oz
Tenderloin | $15/oz
Zabuton | $42
Bavette | $47
Specialty Cuts
Veal Chop (16 oz) | $53
Duck Breast | $42
farro, almonds
Rack of Lamb | Half: $46 | Whole: $78
Accompaniments
Lobster Tail | $33
Crab Oscar | $22
Scallops | $18
Rogue Bleu Cheese | $7
Brandied Onions | $6
Black Truffle Butter | $3
Bordelaise | $3
Au Poivre| $3
Diver Scallops | $32
herbed potato hash, sour cream, bacon
Chilean Salmon | $30
lemongrass jasmine rice, chervil
Crusted Halibut | $36
carnival cauliflower, chervil
Crab & Lobster Cake | $43
pesto gemelli, sundried tomato
Maine Lobster | Market Price
two pound, choice of steamed, broiled or butter poached
Creamed Spinach | $14
Roasted Wild Mushrooms | $14
Truffle Mac & Cheese | $15
Baked Potato | $9
Duck Fat Fries | $13
Bacon Cheddar Mashed Potatoes | $14
Garlic Mashed Potatoes | $10
Horseradish Mashed Potatoes | $10
Grilled Asparagus | $14
Steamed Broccoli | $10
Available all evening based on hours of kitchen operation.
Prime Beef Burger | $16
lettuce, tomato and choice of aged cheddar or bleu cheese, onions, bacon, mushrooms
Sausage Roll | $14
red pepper, onions, basil
Crab Fritters | $16
fennel aoli
Lobster Roll | $16
green apple and fennel slaw, chesapeake chips
Duck Fat Fries | $11
trio of sauces
Cracked Pepper & Sea Salt Chips | $8
Chef Inspired Seasonal Cocktails
Oak Barrel Aged Gin & Juice | $12
gin, tequila, campari, thyme, luxardo, pineapple
La Mela Di Milano | $12
bourbon, amaretto, apple, hard cider, lavender
Signature Cocktails
Caramel Appletini | $11
stoli salted caramel vodka, butterscotch schnapps, apple cider, caramel
Peppermintini | $11
stoli vanil vodka, créme de cacao, rumpleminze, candy cane
Pumpkin Spice Martini | $11
captain morgan spiced rum, frangelico, pumpkin spice, cinnamon sugar rim
Gran Apple margarita| $11
patron tequila, grand marnier, apple cider, cinnamon syrup
Christmas Cookie Martini | $11
stoli vanil vodka, baileys, frangelico, liquor 43, sugar rim, nutmeg
Hollywood Classics
Melon Margarita | $12
patron silver tequila, midori melon, pineapple, lime
Drunken Dragon | $12
grey goose le poire vodka, peach schnapps, apple juice, lemon-lime soda
Razzmonade | $12
stoli razberi vodka, chambord, raspberry, limonata/p>
Chocolate Martini | $12
stoli vanil vodka, godiva white chocolate liquor, chocolate, cream
Kaleidoscope | $12
patron silver tequila, blue curacao, blueberry, limonata, lime juice
I Bet You Will Order Another | $12
bourbon, amaretto, pineapple, nutmeg (oak barrel aged)
Goose Island IPA | $9
hoppy citrus, grapefruit, pine and floral notes
Cigar City Jai Alai | $8
tangerine, valencia orange, caramel
Brewdog Hazy Jane | $7
dry hopped with pineapple, mango and lime
Brewdog Elvis Juice | $7
grapefruit, orange, pine and caramel
Founders Porter | $7
silky black, chocolate and caramel
Bold Rock Hard Cider | $8
crisp, refreshing apple
Blue Moon | $7/p>
Stella Artois | $7/p>
Corona | $7/p>
Miller Light | $5.50/p>
Bud Light | $5.50/p>
Michelob Ultra | $5.50/p>
Caption Goes Here
Specials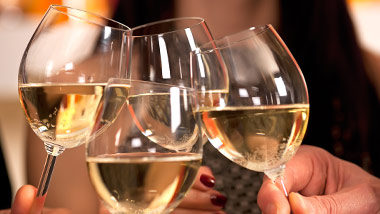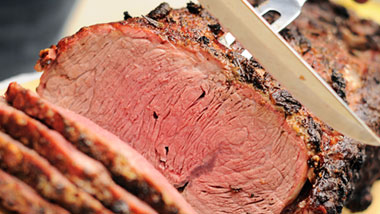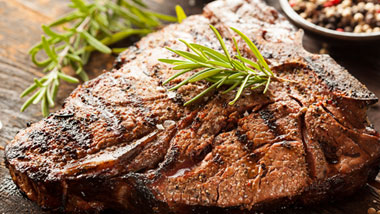 Caption Goes Here
Final Cut Awards
Thank you for your help in receiving Wine Spectator's 2018 Best of Award of Excellence. In addition, we were honored to receive Open Table's Diners' Choice Award for 2014, 2015 and 2017, as well as Wine Spectator's Award of Excellence 2011-2016. As always, we value your patronage and look forward to serving you soon!
Caption Goes Here
Free Valet Parking
for our dining guests only
Validation of valet charge can be done inside Final Cut Steakhouse.
Gratuity not included. Exclusions may apply. Management reserves the right to change or cancel any offer or promotions at any time without notice. Must have valid mychoice® card.