Horse Racing
Come experience live Thoroughbred horse racing! Home to the Charles Town Classic, Race for the Ribbon, and West Virginia Breeders Classics. We offer some of the nation's best full-field cards for horse racing near Washington, DC as well as simulcast horse and dog racing.
Simulcast Hours of Operation*: Monday – Tuesday: Closed
(Off Track Wagering is Available at the Sportsbook from 11:30AM- 5PM)
Wednesday: 11:30 a.m. - 11:00 p.m.
Thursday 11:30 a.m. - 11:00 p.m.
Friday 11:30 a.m. - 11:15 p.m.
Saturday 11:30 a.m. - 11:15 p.m.
Sunday: 11:30 a.m. - 8:00 p.m.
The first-floor grandstand has reopened for live racing and simulcasting operations.
Spectators can now watch live horse racing.
Live Racing is held on Wednesday, Thursday, Friday, and Saturday evenings with a post time of 7pm.
Patrons with children must enter from the outside entrance to the track.
*Simulcast hours can change seasonally.
**Closing time varies due to live racing program.
Caption Goes Here
racetrack information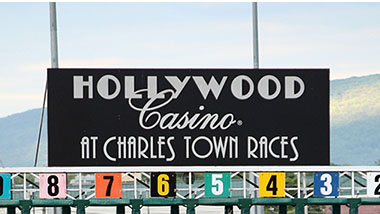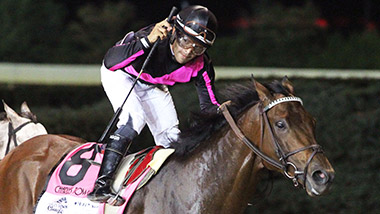 Caption Goes Here
horse racing information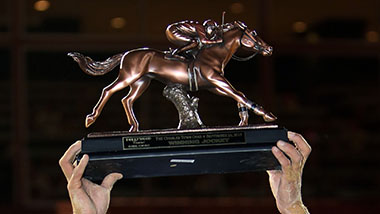 Caption Goes Here
Equibase
The Thoroughbred Industry's Official Database for Racing Information